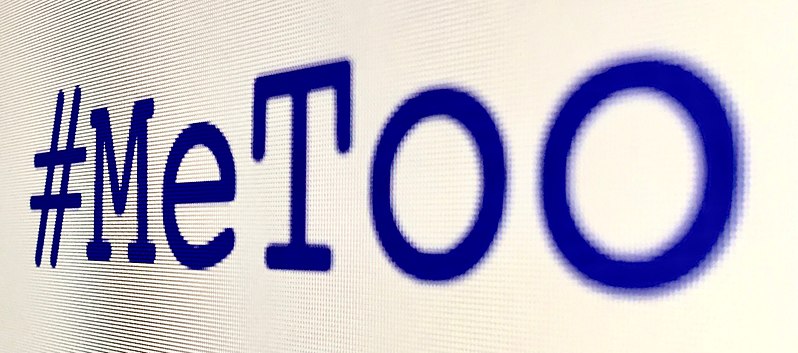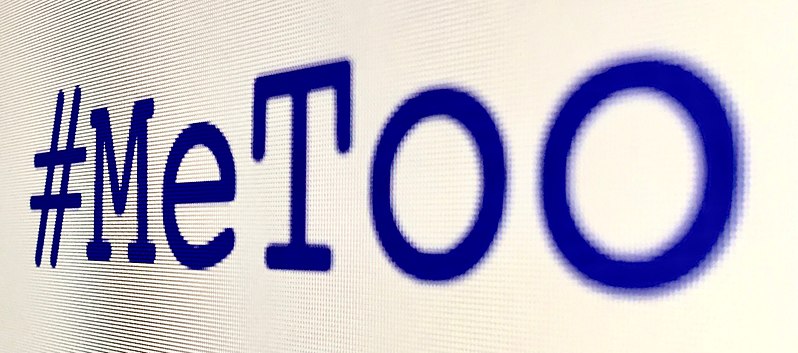 Start here!
http://pres-outlook.org/2017/12/metoo-churchtoo-resources-congregations-pastors/
How can people of faith respond to the to the national #MeToo and #ChurchToo conversations? Here's a sampling of ideas, opinion pieces, blog posts and resources available online. This list is being updated periodically to include new material.
It Never Starts at Assault: the overlooked ways in which the Church enables abuse. Denise Anderson, co-moderator of the 2016 General Assembly, writes at Ecclesio.com about practices that often don't get interrogated — including paying women less and comments made to women leaders about their appearance, parenting and singleness. Anderson asks: "If this is how we treat women outwardly when everyone is watching, what then is happening when no one is watching?" Added 2/22.
Bodies of hope and harassment. abby mohaupt writes at Ecclesio.com about the people in churches who commented on her clothing and weight, about being propositioned and people who don't understand the meaning of the word "no." She contends that "people in the church have to be willing to root out the causes of harassment and assault, and then they (we) have to work against those causes." Added 2/20.
A joint statement on sexual injustice from Presbyterian Women and the Advocacy Committee for Women's Concerns. Added 1/26.
Amid #MeToo, evangelicals grapple with misconduct in their own churches. National Public Radio explores issues #MeToo raises in evangelical churches.  Added 1/25.
I can't even remember the names of all the men on my #ChurchToo list. Presbyterian Church (U.S.A.) pastor Cynthia A. Jarvis describes in The Christian Century her many #MeToo encounters in the church — with professors, supervisors, ministers, theologians and church leaders — and what that tells her about total depravity. Added 12/22.
A letter on #MeToo and #Churchtoo from General Assembly co-moderators Denise Anderson and Jan Edmiston. Added 12/6.
The pastoral is political: #churchtoo. PC(USA) pastor Emily Heitzman writes on the RevGalBlogPals website about the messages she received about sexual harassment as a teenager, when women from her church brought charges against a pastor and he was found not guilty. "What kinds of messages are we in the church sending to victims of sexual abuse – whether through our actions or through our silence?" Heitzman asks. Added 12/5.
Sexual Abuse Happens In #ChurchToo – We're Living Proof.  Hannah Paasch writes in the Huffington Post about purity culture.  Added 12/5.
"I believe the women." PC(USA) minister Stephanie Sorge Wing, writing for the Young Clergy Women International website, writes of how many women have internalized a victim-blaming culture, and how "Scripture speaks soundly against a dominant culture that does not believe women." Added 12/5.
What churches must do right now to stop being part of the sexual harassment problem. Amy Butler, senior minister of the Riverside Church in New York, writing in the Washington Post.
PC(USA)  minister and rape survivor Ruth Everhart, writing in Sojourners that #MeToo is an opportunity for the church.
Also from Everhart, writing in the Christian Century (added 12/5):
A pastor's #MeToo story. Her account of being sexually abused by her senior pastor and supervisor, a PC(USA) minister, and the case she brought against him in the church courts. As a result of complaints filed by victims, a criminal case also was brought against a youth leader from that congregation, who was convicted and incarcerated.
Require all leaders to take boundary training, even non-ordained leaders.
Intentionally use the words sexual violence in the liturgy—for example, in a prayer of confession.
Use the hashtag #MeToo on the church's outdoor sign.
Plan education classes on these issues during April and October.
Educate the congregation about the grooming behaviors of predators.
Invite a victims' advocate to lead an adult education class or series.
Focus education about sexual violence on justice, rather than healing.
Have various groups sponsor a #MeToo night.
Preach a sermon or series on biblical texts of terror, such as Tamar's story.
Put women in high-level positions in leadership.
Speak about sex from the pulpit in a frank and forthright manner without using code words or making inappropriate jokes.
Have the leaders create a no-tolerance statement and post it beside the church's mission statement: If any abuse occurs within the fellowship of this church, we will prosecute to the fullest extent of the law no matter who the offender might be.
Pull the skeletons out of the church closet and prosecute the offenders.
Can we talk about sexism? Asks Susan Rothenberg, a Presbyterian minister from Pennsylvania.
Why not me? From the Feminism and Religion website, by PC(USA) minister Marcia Mount Shoop, who has written and spoken publicly about her experience with sexual violence.
An Open Letter to my Brothers in light of #MeToo, by Mike Morrell
Four ways churches can respond faithfully to #MeToo, by MaryKate Morse on Mission Alliance
An online #MeToo worship resource from Rachel Guaraldi, a Quaker chaplain and spiritual director.
Dear Church: #MeToo. In this blog post, Lutheran pastor Jennifer Chrien presents accounts of sexual harassment experienced by women in ministry.
#MeToo and the Bible. Video from a panel discussion held Nov. 12 at Faith Lutheran Church in Chico, California, featuring a rabbi, Lutheran and AME ministers and a college comparative religion professor.
The church and the #MeToo movement, a Catholic perspective from Our Sunday Visitor.
PC(USA) abuse prevention hotline
PC(USA) child/youth/vulnerable adult protection policy and procedures
Sojourners:
How 'Me Too' Began—10 Years Ago
https://sojo.net/articles/how-me-too-began-10-years-ago
4 Ways Churches Can Respond to the #MeToo Movement
https://sojo.net/articles/4-ways-churches-can-respond-metoo-movement
As a Father of Sons: Confronting the Culture of Toxic Masculinity
https://sojo.net/articles/father-sons-confronting-culture-toxic-masculinity
Men: Women Spoke Up. How Will We Respond?
https://sojo.net/articles/men-women-spoke-how-will-we-respond
Video Resource:
#HerTruth from the UMC
https://www.umcna.org/hertruth
with Discussion Guide and Church Assessment
There is no longer Jew or Greek, there is no longer slave or free, there is no longer male and female; for all of you are one in Christ Jesus.                                                                                             Galatians 3:28 (NRSV)
What are lay and clergywomen's experiences in your local church? How  well  would  they  say  you  are  doing  at  being  fully  inclusive  of them and treating them equally?
Has your  [Personnel Committee]  checked  their practices to see if there are discrepancies in pay between men and women at your church (i.e. housing allowances, salaries, continuing education, childcare, etc.)?
Where do women serve in leadership in your church? Where do women  hold  positions  of  chairing  or  leading  a  ministry  team  or committee?  Where  have  women  never  chaired  or  led  a  ministry team or committee? Why?
Who takes the minutes or makes the coffee for your meetings and gatherings?
How do  you  encourage  women's  opinions  and  experiences  to  be voiced regularly in meetings?
Are women included and valued when decisions are made about the church?
Have you had female clergy appointed to serve you? If you haven't, why not? Have you had a female senior pastor?  If so, how did the congregation welcome the pastor?
Does your church use expansive language for God…Does your church use pronouns and examples of God that are more than masculine? Why or why not?
What is  your  church's  plan  in  the  case  that  harassment, discrimination  or  abuse  occurs?   

Do  you  publicize  the  confidential hotline  of  the  Commission  on  the  Status  and  Role  of  Women  for persons  to  have  if  they  need  to  report  abuse,  harassment  or discrimination?

What is your  church's  plan  to  grow  towards  full  inclusion  and  equality of women in all areas of your church? What is one step the church  can  take  right  now  to  work  towards  that  goal?    What are other steps the church can put in a plan to work towards within the next 3 years?
Ideas:
The Synod of the Trinity is offering a retreat (a place and space for healing) for clergy women in the church who have suffered sexual harassment/assault/abuse.  If you are interested in something similar, please contact Rev. Robin Miller Currás.
If there is one or two male clergy interested in organizing a retreat for men or for fathers and sons around "healthy sexual relationships," please contact Rev. Robin Miller Currás.
https://mywt5-files.s3.amazonaws.com/wp-content/uploads/sites/39/2018/05/07145229/metoo.jpg
353
798
jbradak
https://mywt5-files.s3.amazonaws.com/wp-content/uploads/sites/39/2021/03/01190754/cropped-rsz_1highlands_color_high_res-1-300x300.jpg
jbradak
2018-03-30 11:07:00
2019-02-11 16:31:36
#metoo